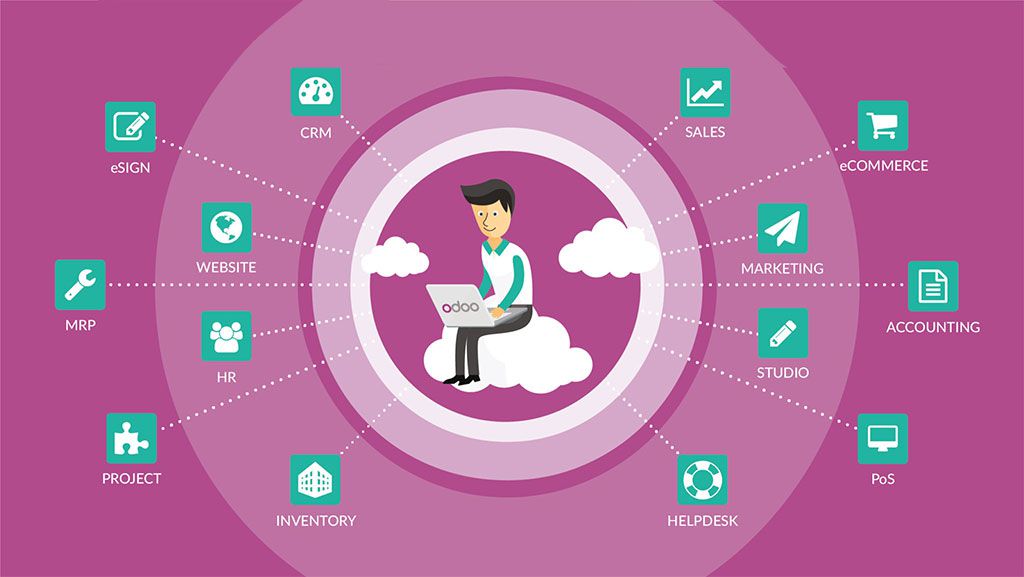 Why ? Odoo
Odoo is a powerful open source ERP & CRM and comprehensive business applications and easy to track leads. It has a rich web interface that is both feature rich and powerful that is highly customizable to suit you business requirements.
Odoo is an integrated suite of applications that includes modules for project management, billing, accounting, inventory management, manufacturing, purchasing, eCommerce, Human Resources, sales management, CRM Leads, Helpdesk and other module.

Everything you need within Odoo ERP.
One Need, One App.
We think business software should cover complex needs without being complicated. Our mission is to provide software that is intuitive, full-featured, tightly integrated, effortless to upgrade, all while running smoothly for every business, every user.
Marking companies a better plance, One app at time.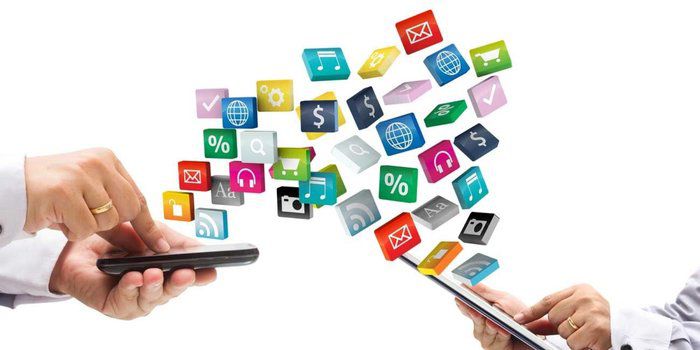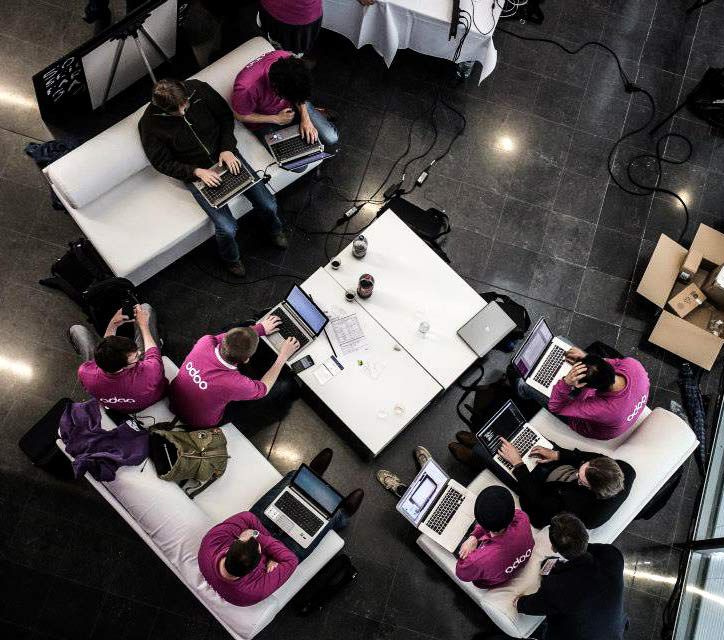 Fits small and large companies alike.

Our mission is to provide a range of easy to use business applications that form a complete suite of tools to accompany any business need. We give millions of companies easy access to the software they need to run and expand their business.
Hear at Odoo, we have developed 30 main applications which are regularly upgraded. In addition, our community of more than 1,500 active members, have contributed another to 16,000+ apps to cover a wide variety of business needs.
With the "On-premise" offer, Odoo is thw most installed business software in the world. It is used by over 3,700,000 users worldwide ranging from startup companies(1 user) to large enterprises(300,000+ users).Write one or two paragraphs describing your product or services.

What makes Odoo different?

A smooth and friendly user's experience that has been built to ensure the users seamless adoption.
Fluidity and full integration cover the needs of even the most complex companies. The flexibility of Odoo is such that apps can be added according to the growth of your company, adding one app at a time as your needs evolve and you customer base grows.
Thanks to the open source community, Odoo is actively maintained by a large base of developers to meet evolving customer needs and provide new, innovative applications.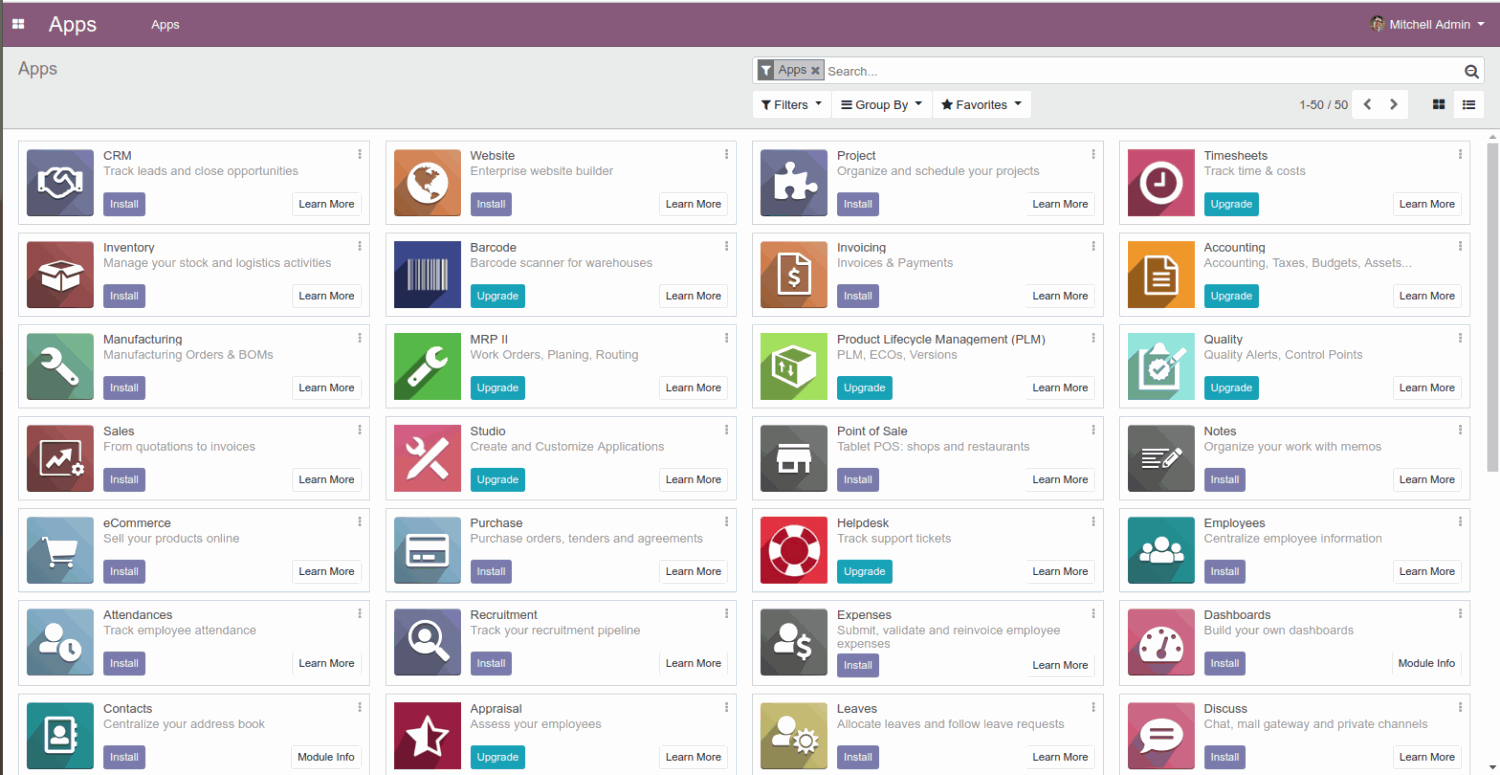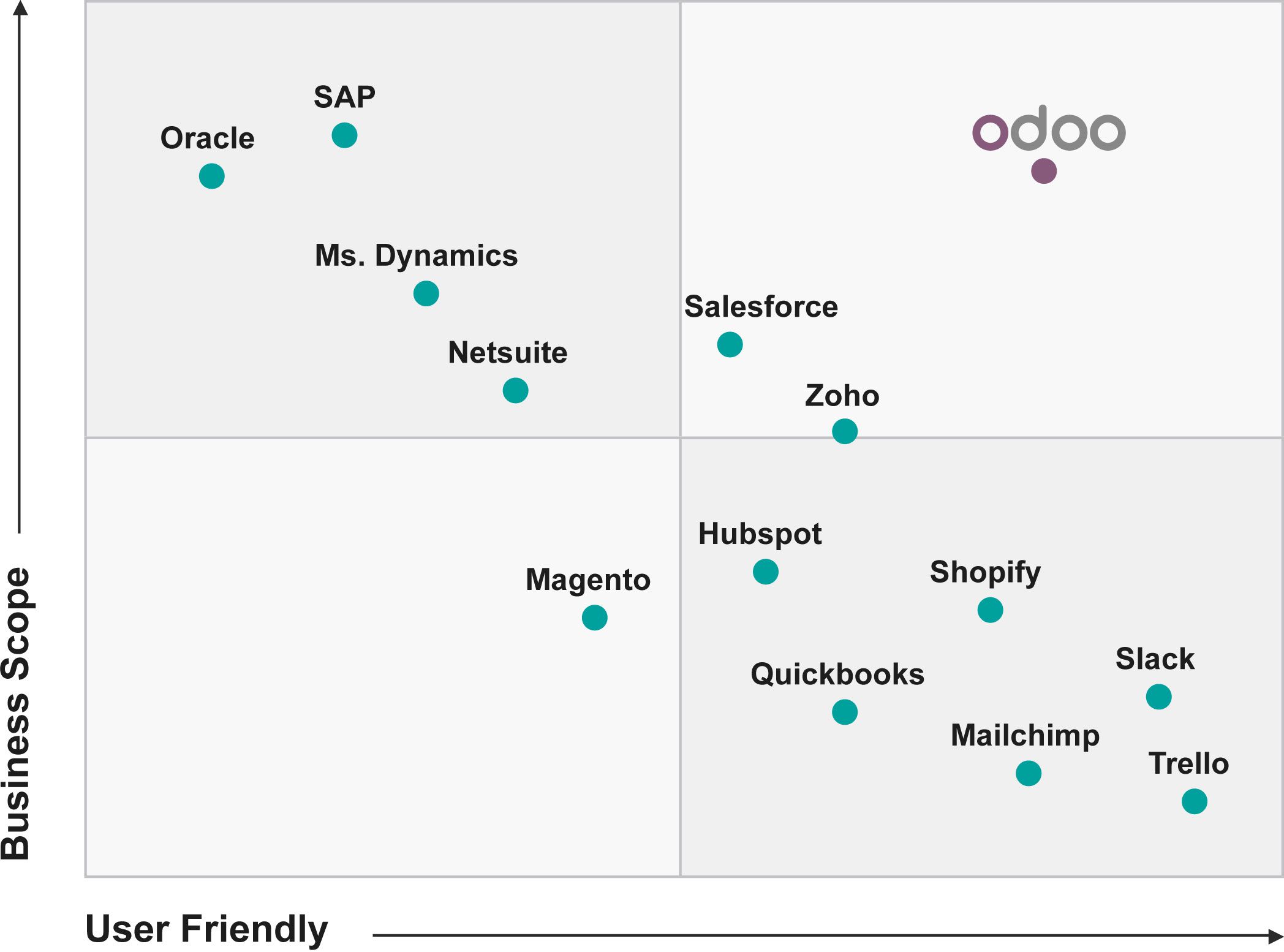 A unique value proposition.
Everything you need wihin a top notch user experience.
The open source model of Odoo has allowed us to leverage thousands of developers and business expertd to build hundreds of apps in just a few years.
With strong technical foundations, Odoo's framework is unique. It provides top notch usability that scales across all apps.
Usability improvements made on Odoo will automatically apply to all of our fully integrated apps.
That way, Odoo evolves much faster than any other solution.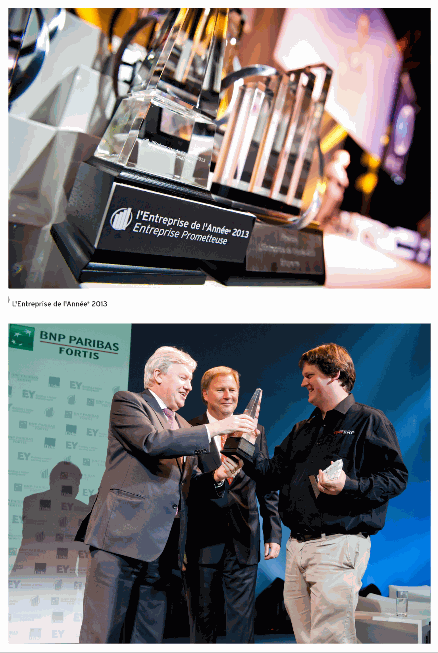 AWARDS
2011 INSEADInnovatorAward

2012 Higest-ranked Belgian company in the Deloitte Technology Fast 50 Benelux.

2012 Bossie Award for the Best Open Source Solution.

2013 Trends Gazelles Award

2013 Linux New Media Award for The Best Open Source solution compatible with European Accounting Systems.

2013 Bossie Award for the Best Open Source Solution.

2013 L'Eterprise Prometteuse by Ernst & Young.

2015 Bossie Award for the Best Open Source Solution

2015 Fabien Pinckaers is elected "Top Manager of the year" byLe Soir

2018 Trends Gazelle Award - SME category